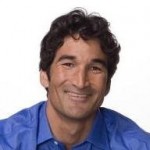 We welcome 2-time Olympian Mike Lambert to coaching at La Jolla Volleyball!
Lambert was born in Kaneohe, Hawaii and grew up alongside sisters Mia and Debbie, both of whom won national championships (Mia at UCLA in 1990 and Debbie at Stanford in 1996 and 1997). He graduated from Stanford in 1997 with a degree in Political Science. While there, he was a three-time All-American and led the Stanford to their first National Championship title.
Lambert was a member of the U.S. National Team for five seasons (1995-1996 and 1998-2000) and was an Olympian in 1996 and 2000. He also played professionally in Italy for four years.
Mike then transitioned to beach, where he is the only player to capture multiple AVP wins in each year 2004-2007. In that span, he played in 26 championships with four different partners, winning titles with each of them.
-16 career tournament wins
-Achieved #1 year-end ranking on AVP tour, 2004 and 2006
-Voted MVP of AVP, 2004
-2 time AVP "Best Offensive Player", 2002 and 2004
-AVP "Rookie of the Year" in 2002
-AVP "Team of the Year" in 2004
In 2004 he was named AVP Best Offensive Player, AVP Most Valuable Player and part of AVP Team of the Year with his legendary partner Karch Kiraly. He also won the prestigious Manhattan Beach Open which he describes as his greatest accomplishment alongside his role model, Kiraly. He was again part of the AVP Team of the Year in 2006 with Stein Metzger.
send an email to Coach Mike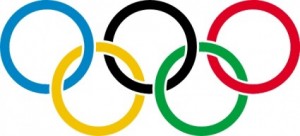 Welcome, Mike!