Kirsten has been helping with camps, clinics and teams with La Jolla Volleyball club for the past year and we are excited to have her coaching our Fall Black team this year!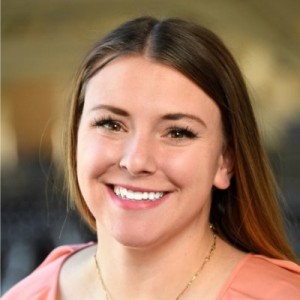 Kirsten is originally from Minnesota. She played high school volleyball at Lakeville North under Milan Mader the second most winningest coach in Minnesota.  She was also a high jumper in track and field. Kirsten played club at M1 volleyball club for 4 years as a middle and opposite.  She received a scholarship to play as middle at Upper Iowa University where she led the team in hitting percentage her sophomore year. She later transferred and played for the club team at the University of Minnesota. Kirsten still plays in adult indoor and beach volleyball leagues.
Kirsten started coaching camps and clinics at M1 in 2006, and has been coaching since. All of her teams have participated and or placed at either USAV or AAU nationals. She is happy she escaped the cold and is excited to be coaching at La Jolla Volleyball Club.
When Kirsten isn't coaching you can find her outside paddle boarding, wake boarding or playing sports. Kirsten is a dog-lover and volunteers with different organizations in her spare time.
Volleyball Coaching Experience
M1 Volleyball Club
Camps & Clinics 2006 – 2015
15-4's & 18-2's – 2009
15-1's – 2010 – 2012
16-1's – 2014 – 2015
NYC Juniors 2015 – 2016
Positional practices, Floater coach with 12 National and 17 National
Farmington High School Freshman – 2010
St. Croix Prep Varsity Coach – 2011
Nike Volleyball Camps – 2011 – 2012
Playing Experience
M1 Volleyball Club 2004 – 2008
Upper Iowa University
University of Minnesota Club Volleyball
Indoor and beach leagues
send an email to Coach Kirsten